It is a huge sigh of relief for landlords whose properties were earmarked for demolition by the National Construction Authority (NCA) after the National Assembly withdrew a bill that granted the agency power to bring down the structures across the counties.
The members of parliament now want some sections of the Business Laws (Amendment) Bill, 2020 amended, especially the sections affecting the National Construction Authority Act, 2011. National Assembly Majority Leader Amos Kimunya moved to withdraw the bill with Speaker Justin Muturi declaring that some aspects of the bill had to be excluded.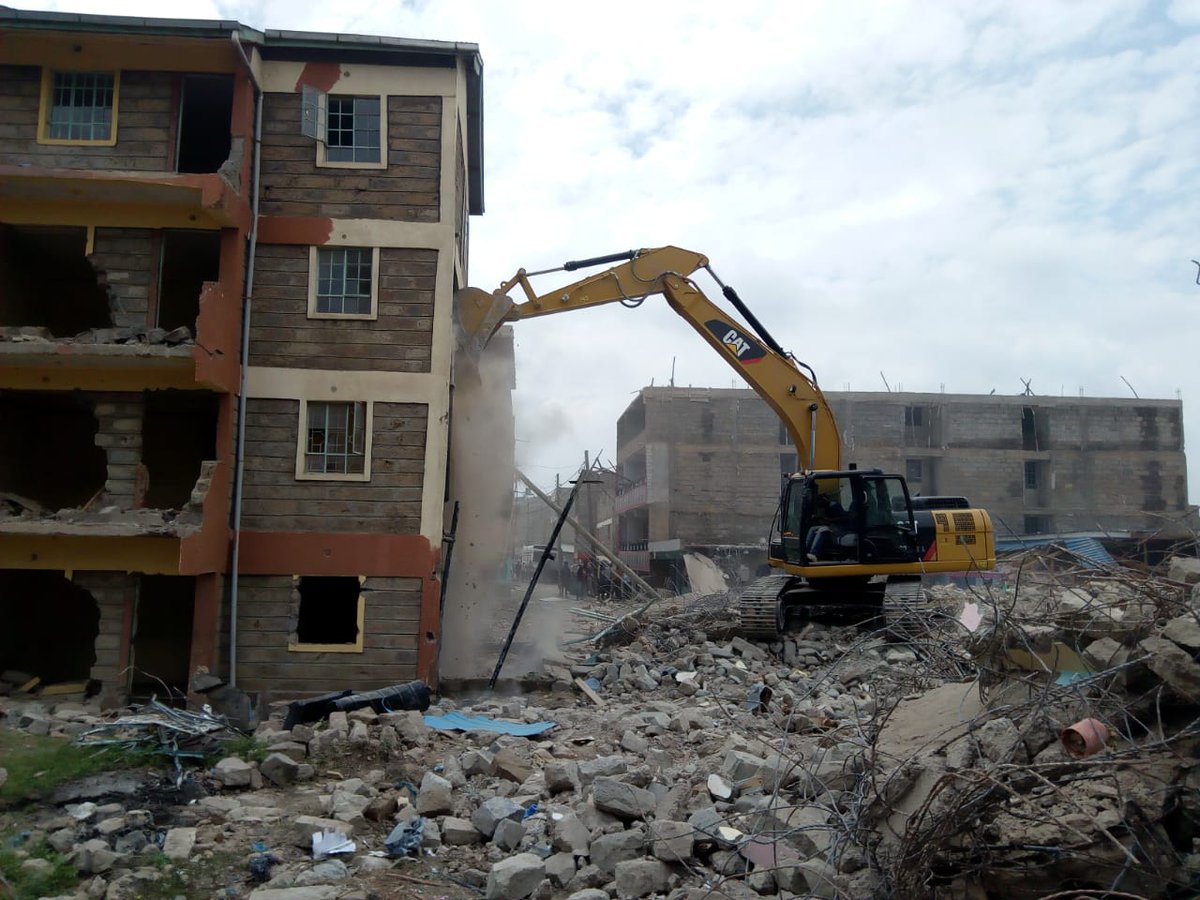 "Having acceded to a request by the Leader of Majority to withdraw the sections touching on NCA and the Land Registration Act, I direct that the Business Laws (Amendment) Bill, 2020 shall proceed to Second Reading without reference to the sections touching on the two Acts of Parliament," Muturi ruled.
Kimunya raised concerns that the sections granting NCA power to pull down faulty buildings were contentious and affected counties, thus would require the input of the Senate hence delaying the passage of the bill. NCA wanted to be granted authority to be able to investigate, arrest engineers, architects and quantity surveyors responsible for faulty buildings and prosecute them.
Section 2 of the NCA Act 2011 only allows it to only suspend a construction site for non-compliance. The agency argued that for years, rogue contractors build defective structures which have resulted in the loss of lives.
"The National Construction Act is amended by inserting the following new section; the board may institute an inquiry into defects in a building to establish the cause of the defects on its own initiative or upon receipt of a complaint addressed to the board in writing made by or on behalf of any person alleging defects in a building approved by a registered person," the proposed section which was expunged read.
The agency initiated a crackdown on several buildings across Nairobi on October 2020, four years after an audit by President Uhuru Kenyatta detailed that poor quality concrete, weak foundation and low-quality building stones were the major causes that led to the collapse of buildings.
In December 2019, a six-storey building collapsed at Embakasi's Tassia area, Nairobi County. Several people were declared dead, with reports indicating that the structure housed 57 single rooms, with about 46 families.
Residents had raised alarm over its construction, with several petitions filed at government agencies. Tassia was among several areas flagged for substandard buildings by the National Construction Authority(NCA) in 2016.
Additional reporting by www.kenyans.co.ke